Anila is a teacher an Ayurveda Therapist. She lives in Germany.
© 2007 Anila Jahn
Balance On the Earth
I care for the weight
on the Earth.
To make a balance
on the birth.
If my third neighbor
has three,
The second should
have two;
Obviously, the first must
have one,
And I must have none.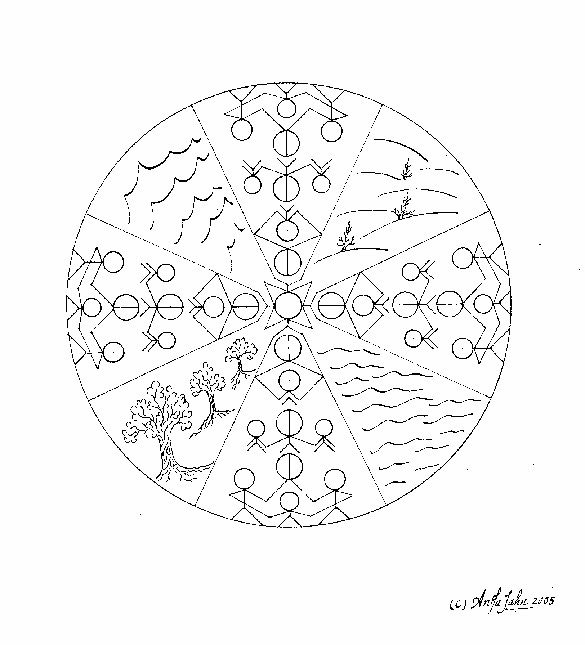 All work is property of Anila Jahn.
[back to top] [home]
© 2007 SubtleTea Productions All Rights Reserved