List of Works

Spoon River Anthology
The New Spoon River
Across Spoon River
The New Star Chamber and Other Essays
Blood of the Prophets
Eileen
The Great Valley
Toward the Gulf
Starved Rock
Mitch Miller
Domesday Book
The Open Sea
Children of the Market Place
Skeeters Kirby
The Nuptial Flight
Mirage
Selected Poems
Kit O'Brien
Levy Mayer and the New Industrial Order
Fate of the Jury
Gettysburg, Manila, Acoma
Godbye
Lincoln the Man
The Serpent in the Wilderness
The Tale of Chicago
Invisible Landscapes
Poems of People
The Golden Fleece of California
The Tide of Time
Whitman
The New World
Mark Twain
More People
Illinois Poems
Along the Illinois
(not a complete list)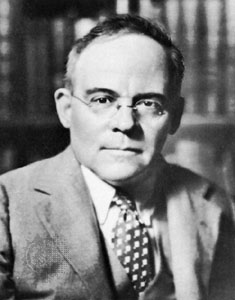 "I had had too much study in verse, too much practice too, to be interested in such worthless experiments as polyphonic prose, an innovation as absurd as Dadaism or Cubism or Futurism or Unanimism, all grotesqueries of the hour, and all worthless, since they were without thought, sincerity, substance."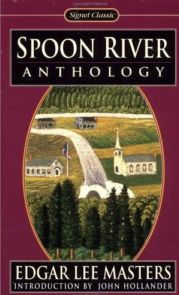 Minerva Jones
I am Minerva, the village poetess,
Hooted at, jeered at by the Yahoos of the street
For my heavy body, cock-eye, and rolling walk,
And all the more when "Butch" Weldy
Captured me after a brutal hunt.
He left me to my fate with Doctor Meyers;
And I sank into death, growing numb from the feet up,
Like one stepping deeper and deeper into a stream of ice.
Will some one go to the village newspaper,
And gather into a book the verses I wrote?--
I thirsted so for love
I hungered so for life!