© 2007 JJG Cabanos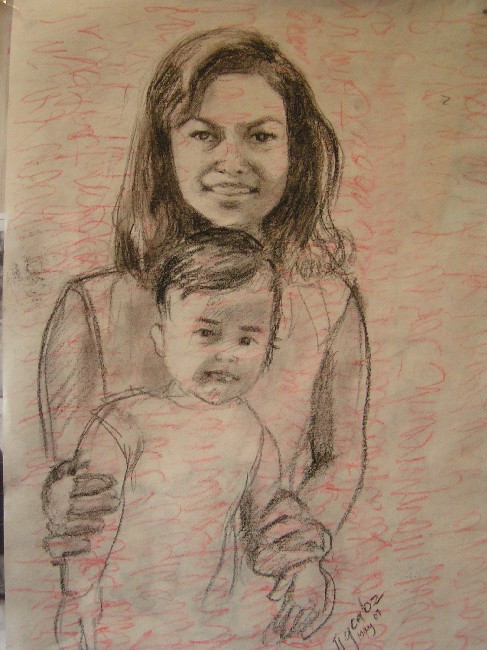 study for a mother/daughter portrait


I draw
with tenderness,
lines defining this visage
which in time
becomes mine.

Mothers and daughters
are parted
by distance, by silence,
by hemlines, boyfriends, career choice
and other such seeds of disagreement;
but still can choose reunion
because in the beginning,
there was an embrace
time cannot erase.
All work is property of JJG Cabanos.
© 2007 SubtleTea Productions All Rights Reserved