"Liberal minds flocked to the USSR in an unending procession, from the great ones like Shaw and Gide and Barbusse and Julian Huxley and Harold Laski and Sidney and Beatrice Webb, down to poor little teachers, crazed clergymen and millionaires, drivelling dons, all utterly convinced that, under the aegis of the great Stalin, a new dawn is breaking in the world, so that the human race may at last be united in liberty, equality and fraternity forevermore...These Liberal minds are prepared to believe anything, however preposterous, to overlook anything, however villainous, to approve anything, however obscurantist and brutally authoritarian, in order to be able to preserve intact the confident expectation that one of the most thoroughgoing, ruthless and bloody tyrannies ever to exist on earth can be relied on to champion human freedom, the brotherhood of man, and all the other good Liberal causes to which they had dedicated their lives...They are unquestionably one of the marvels of the age...all chanting the praises of the Dictatorship of the Proletariat, and of Stalin as its most gracious and beloved figurehead. It was as though a Salvation Army contingent had turned out with bands and banners in honour of some ferocious tribal deity, or as though a vegetarian society had issued a passionate plea for cannibalism."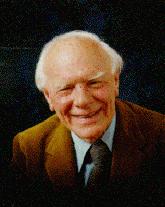 "Marx and Kierkegaard, the two key voices of the twentieth century. The curious thing is that though Marx purported to have an infallible scientific key to history, almost all his prophecies have failed to happen. On the other hand, Kierkegaard's forecasts have been fulfilled to a remarkable degree. Take for instance his profound sense that if men lost the isolation, the separateness, which awareness of the presence of God alone can give, they would soon find themselves irretrievably part of a collectivity with only mass communications to shape their hopes, formulate their values and arrange their thinking ."
"There is something, to me, very sinister about this emergence of a weird kind of conformity, or orthodoxy, particularly among the people who operate the media, so that you can tell in advance exactly what they will say and think about anything. It is true that so far they have not got an Inquisition to enforce their orthodoxy, but they do have ways of enforcing it which make the old thumbscrews and racks seem quite paltry..."
All of the above quotations belong to Malcolm Muggeridge.