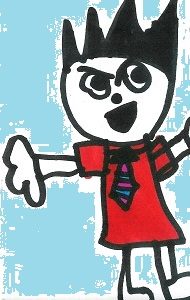 drawing of me by Kara-Zeal, my daughter

Next to reading like a maniacal lifer in solitary confinement, doing occasional reviews, keeping SubtleTea afloat and doing my own writing projects, I perform freelance work in writing, proofreading, editing, content-editing and manuscript-consultation. Ever since parting with my career as a technical writer, I've been preparing to expand these services for both professionals and amateurs.
Clients can count on my many years of experience in writing, editing, proofreading and such. After working as a research librarian/proofreader for about a decade, I made a transition and worked as a technical writer for several years. Aside from primary composition, the position involved much revision, as well as writing of press releases.

Manuscript Consultation
My consultation is ideal for authors who want astute analysis, honest assessment and careful editing/proofreading of their material. The depth of service depends on each author's need, for which fees are adjusted accordingly. Further work includes reformatting, reordering and even rewriting.
Authors may choose to send me a printed copy of their manuscript, or they may prefer to send a Word file to be printed by me (for a slightly extra fee), since I like to roll in the mud with the text – not to mention the fact that hard copies are better for notations. Special requests for use of Google Docs are welcome. I give manuscripts two to three readings in the course of the job, sweeping the text for grammatical/punctuation errors each time.
In the final phase, after making corrections and changes in the electronic document (if requested by the author), I compose an outline-like assessment of the project, providing reasons for changes and suggestions for the author's reference. As an alternative, alterations can be done in more interactive, back-and-forth process.
A few of the books I've been hired to work on have won publishing awards, so I hope to help other authors excel in their writing endeavors.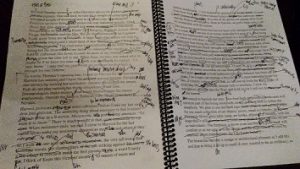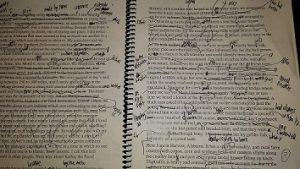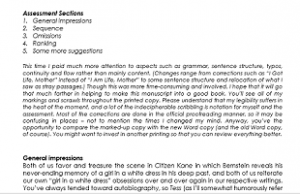 Writing
I seek publications or individuals in need of feature articles, creative and contextual interviews, book/album/film/TV reviews and literary/scholarly essays.

Some Credentials
– I graduated magna cum laude with an English degree from Point Park University in Pittsburgh.
– I've done work for Verbicide magazine and in-depth artist interviews for loBURN Magazine.
– I produce and edit a non-profit writing/visual art site called SubtleTea, as well as the Bookolage review site.
– Personal publishing credits include two books, Abyssinia, Jill Rush and Sharon Tate and the Daughters of Joy, book and movie reviews, book endorsements, work in literary anthologies, etc.
– Several years ago I reviewed the debut poetry collection of Stephen Gyllenhaal, the accomplished film director (and father of actors Jake and Maggie), and his appreciative publisher at the time included my endorsement in the program notes for the Boulder Many Mountains – Moving screening of Stephen's Waterland film, in honor of its 15th anniversary.
– My review of one of the books by Rolf Gompertz (author/Simon Wiesenthal Center lecturer) is filed in the U.S. Holocaust Memorial Museum archives, and excerpts of my writing are featured in Dr. Bruce Longenecker's Hitler, Jesus and Our Common Humanity, which is a book about Rolf's life, religion and philosophy.
– I've lectured some World Literature classes at Point Park University.
– I'm familiar with MLA Style Manual, Chicago Manual of Style, Elements of Style and Associated Press Stylebook – and I have mixed feelings about the Oxford Comma.

Contact: sailthedaydream@subtletea.com
(Phone number and postal address can be revealed upon request.)